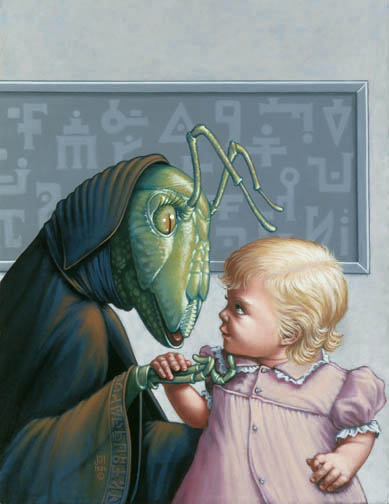 Suzette Haden Elgin. DAW. 1986. 16"x 26"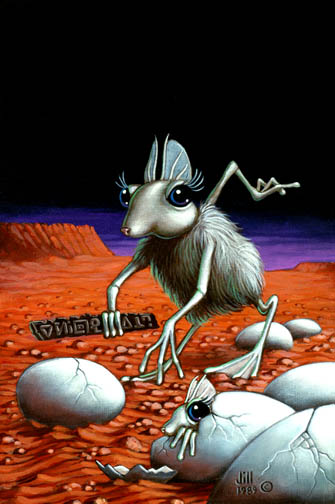 By Greg Bear. Doubleday SF Book Club Advanced Announcement 1989, 10"x 15"
Cover for Amazing Stories magazine, Vol. LXVII, No. 5. 1992. 19" x 26"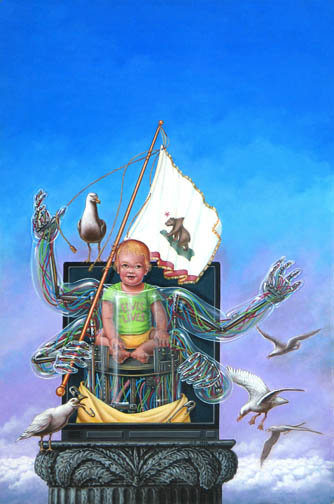 Marc Laidlaw, St. Martin's Press. 1992. 16"x 26"
Story title: Mama Told Me Not to Come, Interior illustration for story by Paul Di Filippo. Published by Amazing Stories Magazine. Vol. 67, No. 10. January 1993 12"x 15"
Spider Robinson. Tor Books. 1984. 16"x 26"
Alan Dean Foster, Doubleday SF Book Club. 1998. 14"x 21"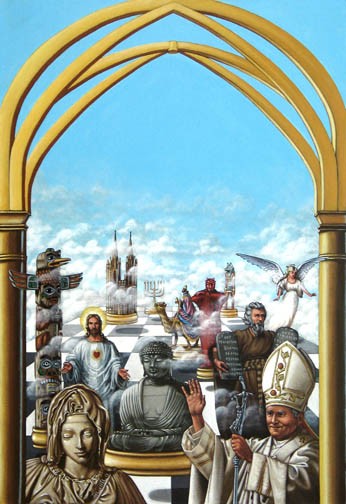 Alan Ryan editor, Doubleday Book Club ed. 1982. 20"x 29"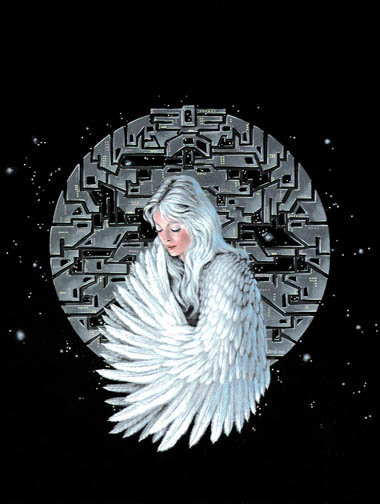 Alan Ryan editor, Warner Books (paperback ed.) 1982. 20"x 32"
Prisma pencil on archival pastel paper. 11"x 14" black mat, signed & dated.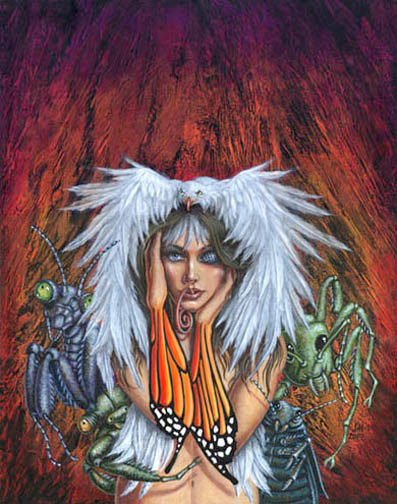 Seagull Girl's Butterfly Tongue
Sara Genge. Realms of Fantasy magazine, November 2010, Volume 16, Number 4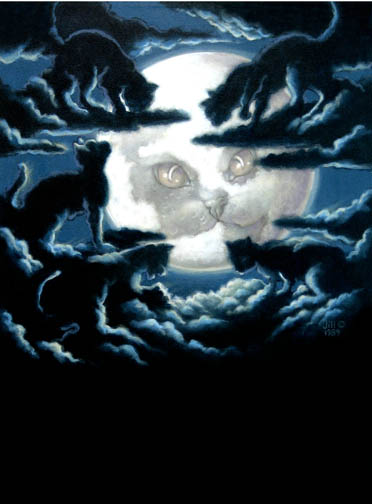 Edited by Jessica Salmonson. Tor Books. 1988. 15"x 25"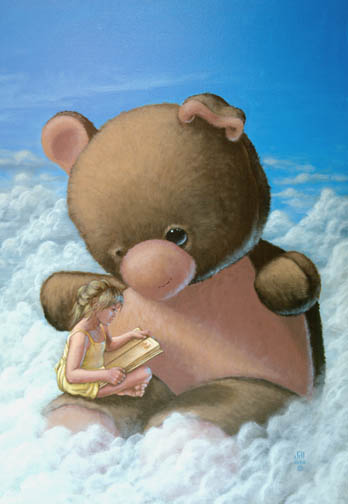 Personal painting, 24"x 32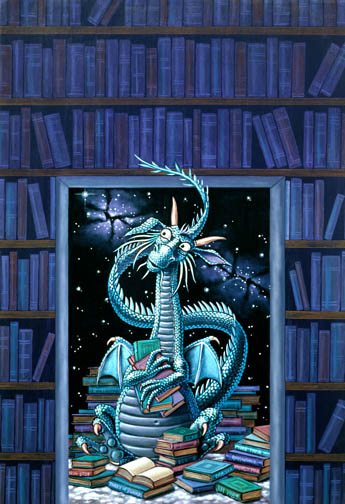 Art for Doubleday SF Book Club mailer, 16"x 26"
A Stainless Steel Rat is Born
Harry Harrison, Doubleday SF Book Club, 1985. 18"x 26"
All original art pieces are painted in acrylic on stretched canvas unless otherwise noted.
All prints are printed on archival paper with archival inks. 8.5″ x 11″ prints come in an 11″ x 14″ mat and cost $30. 11.7″ x 16.5″ prints come in a 16″ x 20″ mat and cost $40.
Free shipping for all orders within the continental United States.
Please CLICK HERE to email Jill Bauman to arrange international shipping or to insure your order.