Edgar Allan Poe
Nevermore
Footsteps 9, 1990, 14"x 22"
Poe 1
2008, Lonely Road Books, 12" x 16"
Poe 2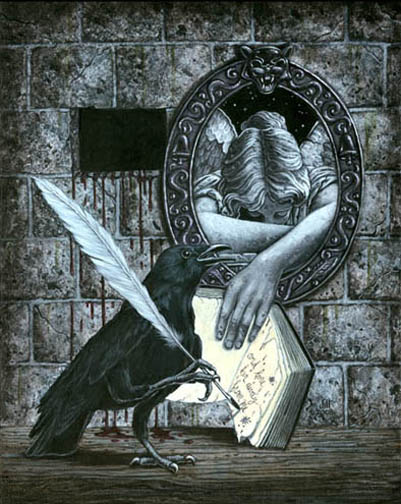 2008, Lonely Road Books, 12" x 16"
Raven's Quill (Drawing)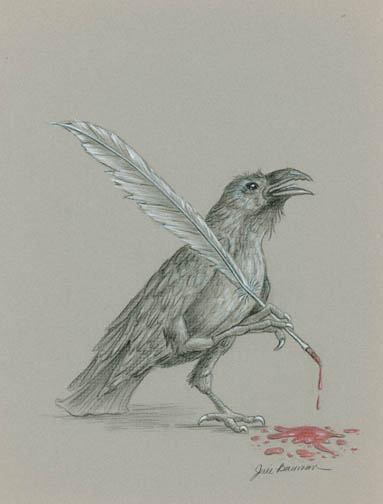 Prisma pencil on archival pastel paper. 11"x 14" black mat, signed & dated.




All original art pieces are painted in acrylic on stretched canvas unless otherwise noted.
All prints are printed on archival paper with archival inks. 8.5″ x 11″ prints come in an 11″ x 14″ mat and cost $30. 11.7″ x 16.5″ prints come in a 16″ x 20″ mat and cost $40.
Free shipping for all orders within the continental United States.
Please CLICK HERE to email Jill Bauman to arrange international shipping or to insure your order.